Life doesn't have to be all spreadsheets, calculators and head scratching..
Take away the stresses of running your Food Supplement Business, and let Receta help to easily manage your future profitability with these cool features: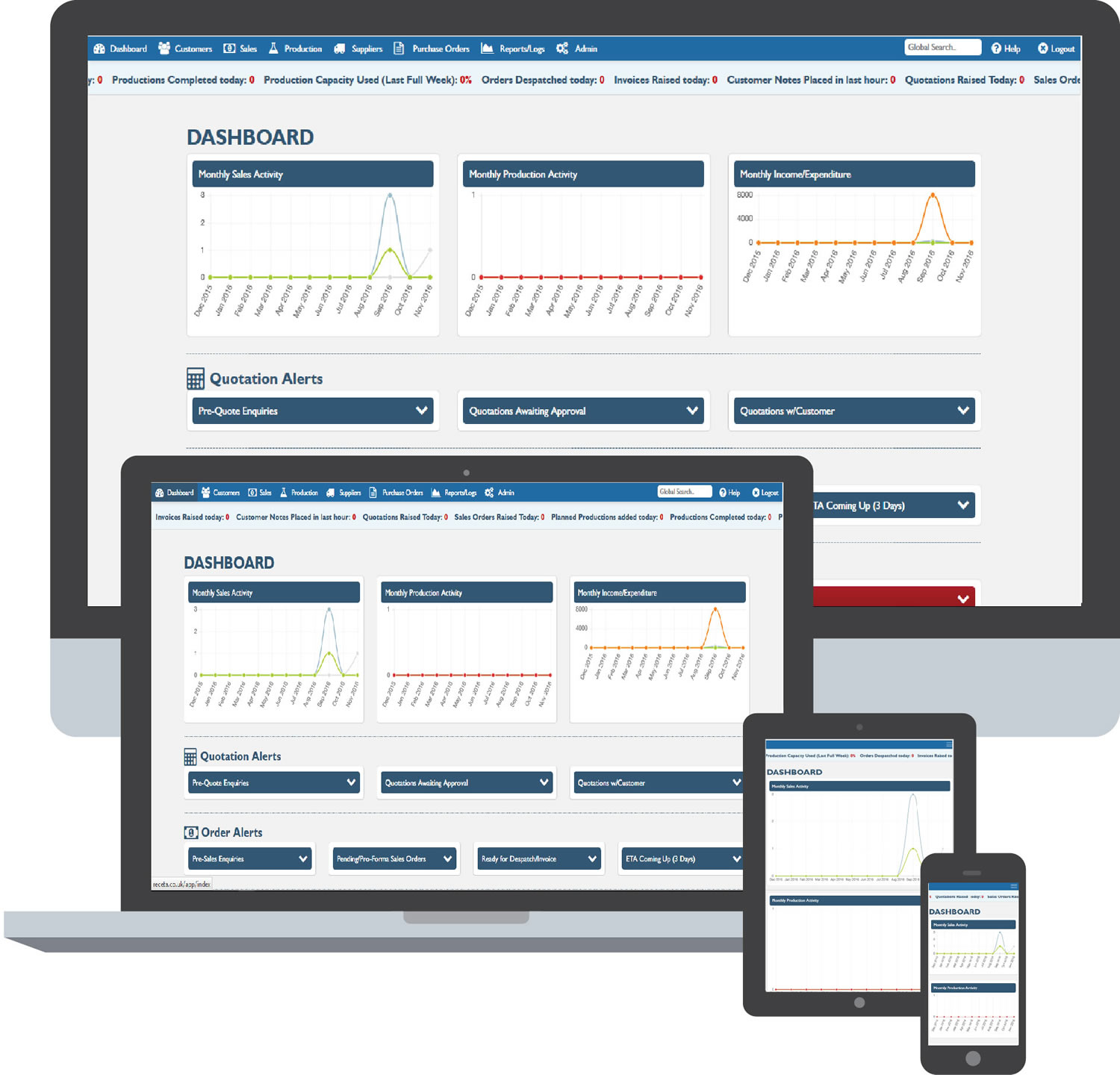 Improve your business
easily, quickly and effectively
Put simply, Receta takes the complexity, confusion and "hard work" out of running your Food Supplement business. It breaks every part of your operation down into simple single-action sections which are easy to operate and understand, leaving you free to do what you to best - attract more customers and improve your market share!
With Receta, you are moving to the next generation of automation, safe in the knowledge that ALL of your staff, whatever their level of I.T ability will be able to improve the way they work.
Download a Brochure
Integration
Receta integrates with many services through the world of accountancy, marketing, secure payments and logistics out of the box!