History of Receta
How we got started
With a long standing history of working with companies in the Food Supplement Industry, we noticed that many startups, and small to medium sized enterprises in the sector had yet to find a common system which could run their entire business. Too many times we saw lots of fragmentation between areas, particularly when it came to maintaining data between the financial and production sides of the business.
We saw businesses struggling to keep on top of formulations, productions, quotations and more and we knew we had to do something!

A small number of the businesses we worked with did have software which they used to run their day to day activities, but in virtually all cases, the software wasn't specifically designed for the Food Supplement Industry and made managing jobs more complicated!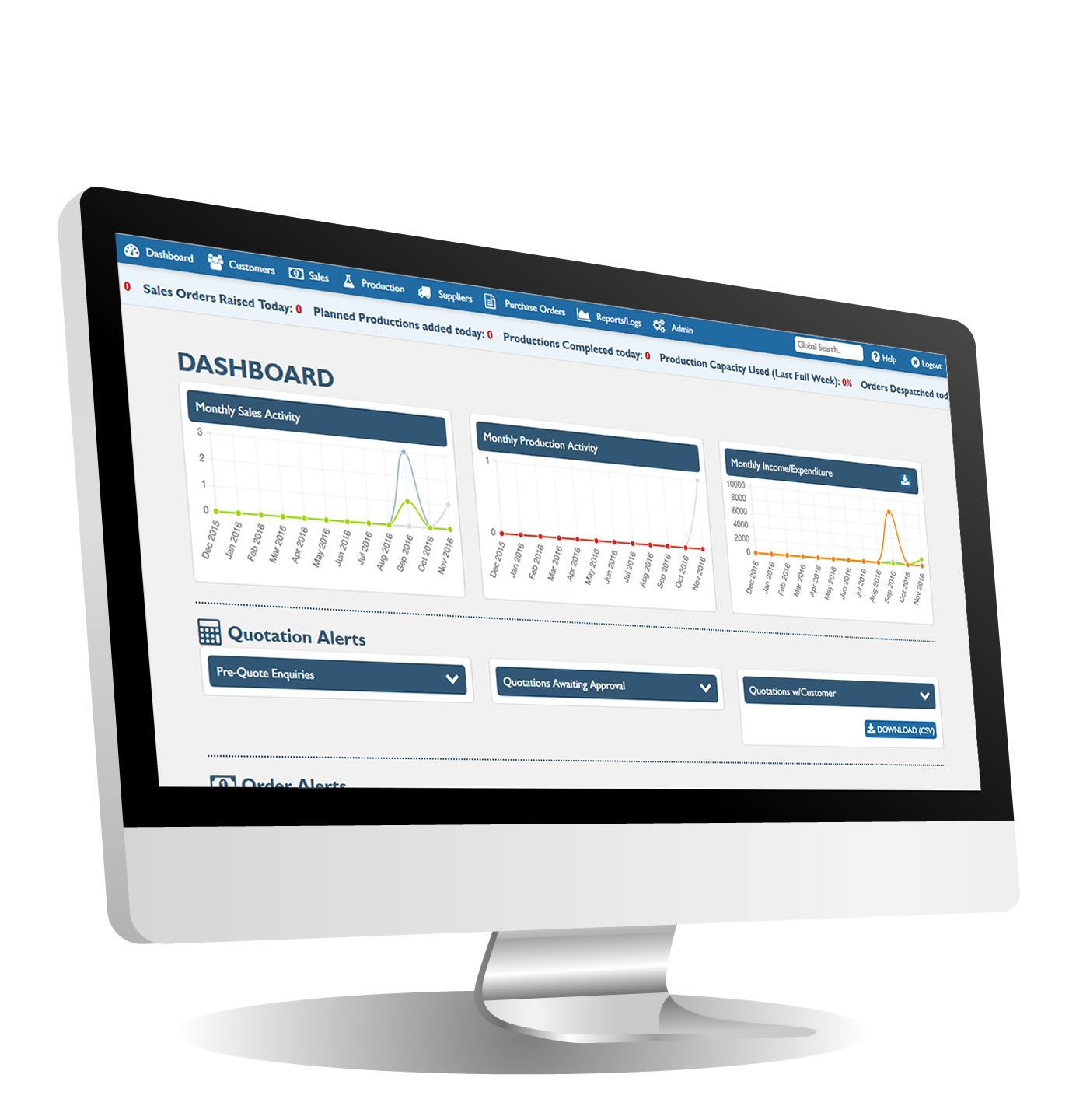 What we did next..
Looking at all of the problems we knew we could develop something to help our customers. We decided to build a cloud based system which could be used by any business in the Food Supplement Industry to run their entire operation.
We developed a platform to manage:
Sales processes from start to end
Production processes from start to end
Stock management from start to end
Reports and financial from start to end (nearly!*)
*We'll get to the 'nearly' part later on..
By combining all of the data and processes into one singular platform, we could streamline the work flow for our customers and in turn help them drive staff costs down and increase productivity. And guess what? - That's exactly what happened with everyone who tried our newly named 'Receta' when it launched!
Where we are now
Now Receta is used in many businesses in the Food Supplement Industry, and is proving an excellent addition to the capabilities of those which use it (look at our case study as an example).
So what's next?
Every week we roll out incremental updates for Receta. This means, because Receta is cloud based - you'll automatically get the most up to date version of the system as a part of your subscription, without needing to install or change anything!
What about that financial bit you mentioned?
You'll remember we said that Receta can manage every part of your business? You'll also remember that we only said 'mostly' when it came to the financials? Well that's for one simple reason - we took the view that virtually all of our customers, at the time we initially built receta, operated their own financial software for storing information which they would eventually pass to their accountants. We saw that the vast majority of the accountants we dealt with had their own preference for the type of software they wanted to use and indeed already used. In most cases - this was Sage Line 50 (or equivalent).
So, rather than ask your accountant to learn a new piece of software (and you get billed for their time), we instead developed Receta to handle everything, even up to automatic invoice generation, but then allow you to import the figures easily and quickly into your existing preferred financial package (if you wish to).
By maintaining this singular piece of separation compared to the rest of your system, we give you the best of both worlds - automatic management of your whole business from a single piece of easy to use software, but also the peace of mind that your accountant will still get their figures the way they love - and that's good for everyone!
Grab a Free Trial